Adult Services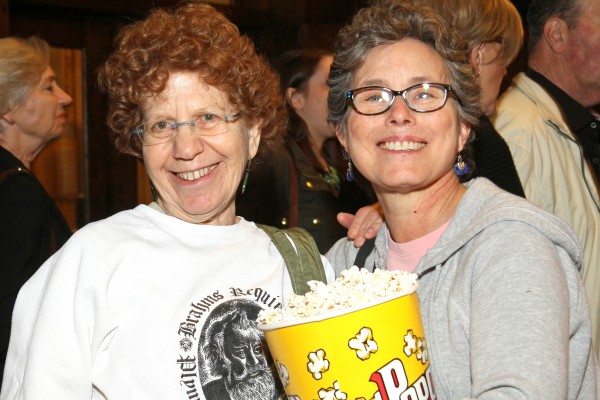 From lectures to art to exercise, there is a lot to do at the J. A few of our most popular events include the monthly Film Discussion Group with Russ Collins, periodic Ann Arbor Symphony Orchestra chamber ensemble concerts, Zumba classes, and more. We also have special film screenings or presentations, some in conjunction with our local academic institutions. Click on the "Activities" menu at the top, or click on "view more" at the bottom of the events calendar snapshot on the right. Location, contact, and hours information can be found under "About the J."
Lunch Cafe is our Tuesday/Thursday noon lunch hour. Join us for a light dairy meal prepared by local caterer, Karan Balmer. Current price is $5.50/lunch; a special $3/lunch price is available for those 60+ thanks to some Washtenaw County funding. Please call (734) 971-0990 at least one day in advance to reserve your meal.
Third Thursday is our newest program addition. This "Lunch and Learn" style event takes place on the 3rd Thursday of each month with presentations or hands-on experiences offered by local and regional speakers. There is no charge to attend (you can purchase lunch as noted above) and presentations are open to the entire community. Past presenters have included Representative Debbie Dingell, Mindo Chocolate, Go! Ice Cream founder Rob Hess, and more.
Silver Spotlight offerings, for those with a little more time on their hands, includes low-impact exercise classes, Tai Chi, Tuesday Mah Jongg, a lively current events discussion group on Thursdays, and a Yiddish readers group on Fridays (all reading levels welcome – even novice!).
Registration
To register for lunch, please call our Welcome Center at (734) 971-0990.
Lunches must be reserved at least one day in advance.