Adult Services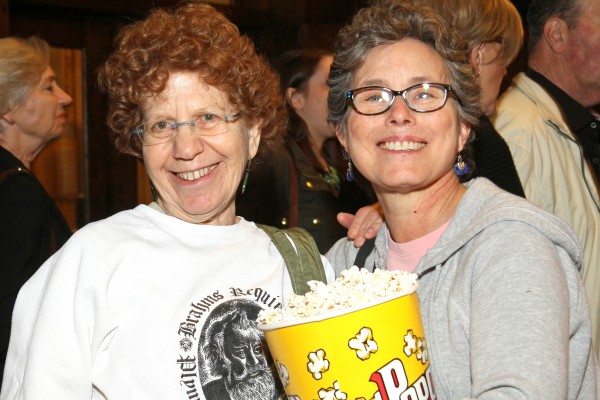 From lectures to art to exercise, there is a lot to do at the J. A few of our most popular events include the monthly Film Discussion Group with Russ Collins, periodic Ann Arbor Symphony Orchestra chamber ensemble concerts (click here for tickets), Zumba classes, and more. We also have film screenings and presentations, sometimes in conjunction with our local academic and cultural institutions. Click on the "Activities" menu at the top, or click on "view more" at the bottom of the events calendar snapshot on the right. Location, contact, and hours information can be found under "About the J."
Do you receive our weekly eChai Lights newsletter? That's where you'll find information about upcoming events! Contact us to be added to the email list.
Lunch Cafe is our social lunch hour each Tuesday/Thursday at noon. In October 2018 we will be providing lunch on Wednesdays as well. Join us for a light dairy meal prepared by local caterer, Karan Balmer. View the menus, prices, and more information here. Please call (734) 971-0990 at least one day in advance to reserve your meal.
Wednesday Film Screenings is a weekly opportunity to relax with some popcorn and a film "dinner theater" style. Bring your own lunch (nut and meat free) or purchase one from our Lunch Cafe (see above). The film choices are determined by the adults in attendance as well as special theme months. Lunch is served at noon and we start the films at 12:30 p.m.
Third Thursday is a monthly "lunch and learn" style event which takes place on the 3rd Thursday of each month. Local and regional presenters join us to enrich our minds with lectures, hands-on experiences, concerts, and conversations about a wide variety of topics and issues. There is no charge to attend and presentations are open to the entire community. Bring your own lunch – remember, it must be meat and nut free – or purchase one from our Lunch Cafe (see above).
Prior guest presenters include:
Amy Emberling, Co-owner of Zingerman's Bakehouse (pictured to the right), presented on the new Bakehouse Cookbook.
Dr. Claudia Drossel from EMU presented Keeping a Healthy Brain.
Mindo Chocolate presented a lecture/tasting all about how they make their chocolate.
Jim McBee & Demond Johnson (ANNthology) presented Journalism is Dead. Long Live Journalism.
Rob Hess, founder of Go! Ice Cream presented his journey from videographer to ice cream maker, complete with samples.
Meet & Greet with Congresswoman Debbie Dingell, Representative for the 12th District of Michigan
Conversation with Howard Lazarus, Ann Arbor City Administrator
Third Thursday events are free and open to the entire community, but we appreciate an RSVP. Again, feel free to bring or buy lunch as noted above.
Spotlight Activities are things for adults with a little more time on their hands to enjoy. Here are a few examples:
Lunch Cafe (above) every Tuesday, Wednesday, and Thursday at noon
Yidish Tish, Wednesday, 10:45 – 12:00 (all reading levels welcome – even novice)
Low-Impact Exercise, Tuesday & Thursday, 11am-noon
Tai Chi, Wednesdays, 1-2:30pm (you must register for each semester separately)
Current Events Discussion Group, Thursdays, 1-2pm
You can register for any of the above programs here or contact us to be added to the Spotlight monthly newsletter mailing list.